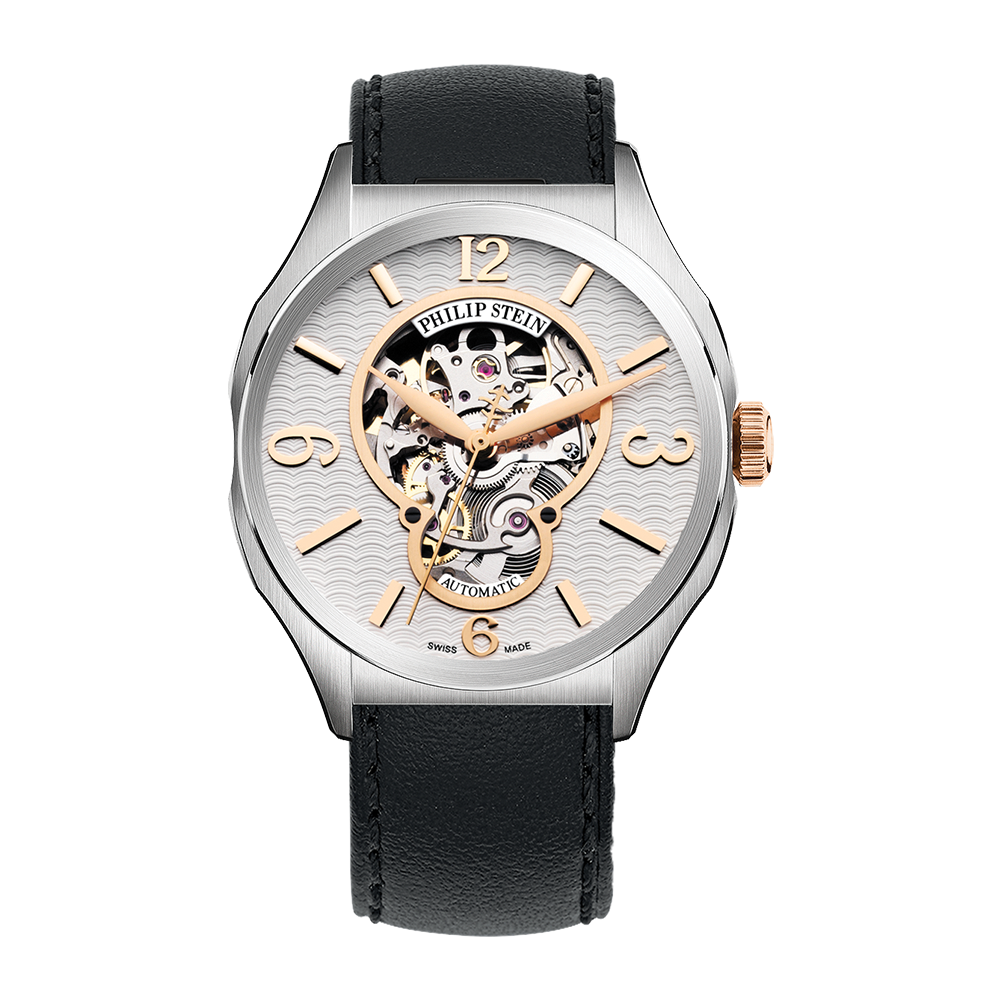 Prestige Automatic Round - Model 17A-SKFW-APSTB
This oversized automatic Philip Stein men's watch from our Prestige Collection strikes the perfect balance between form and function. Its sleek white dial pairs elegantly with rose gold accents and a cut-out that offers a glimpse at the intricate Swiss-crafted clockwork within the watch. Tucked away inside the heart of this exquisite timpiece, our proprietary Natural Frequency Technology works to make sure you enjoy a constant boost to your health and wellbeing.
We will plant TWO TREES in your name for every Philip Stein order.