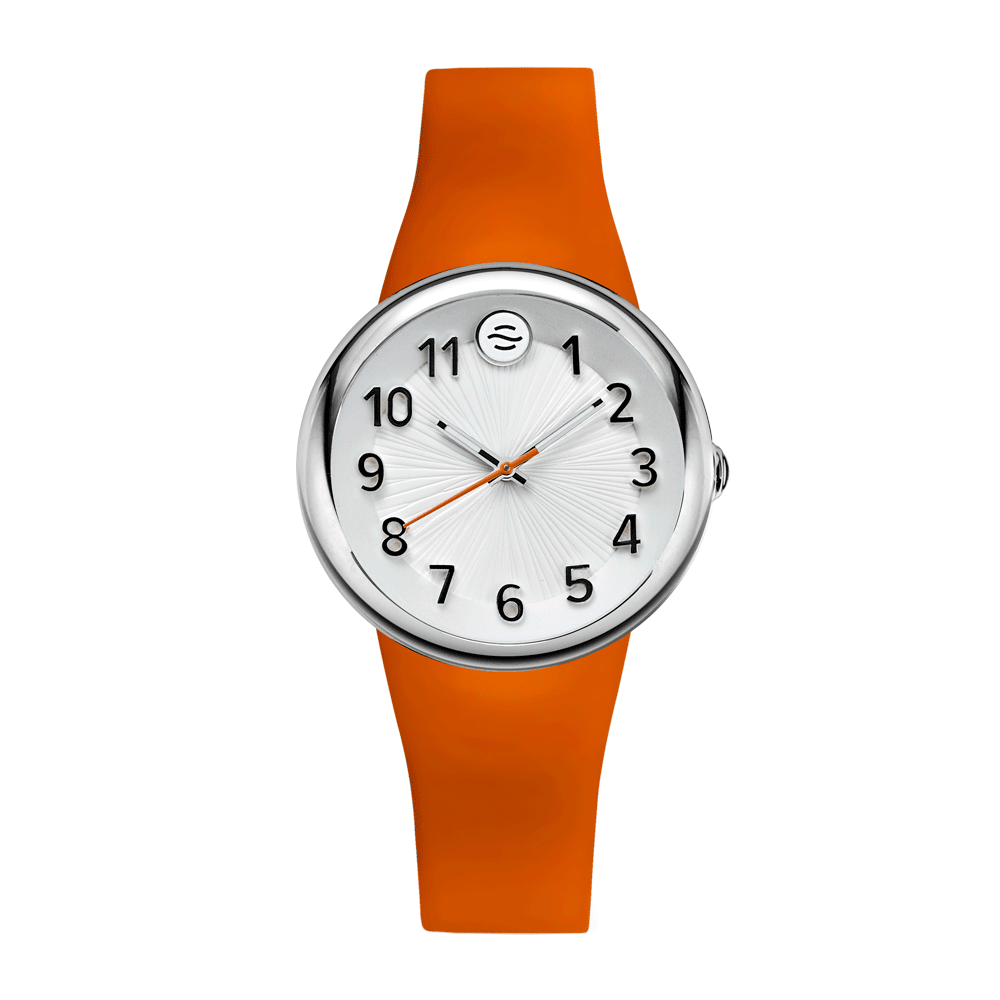 Colors Small - Model F36S-SW-O
Enjoy this fun Philip Stein timepiece from our bold Colors Collection. All eyes will be on the vibrant Orange band and Sport white dial of this signature quartz movement watch, but that's not even the best part —crafted to deliver both comfort and sophisticated flair, each of these one-of-a-kind Philip Stein watches features Natural Frequency Technology to help you enjoy less stress and more energy.
We will plant TWO TREES in your name for every Philip Stein order.