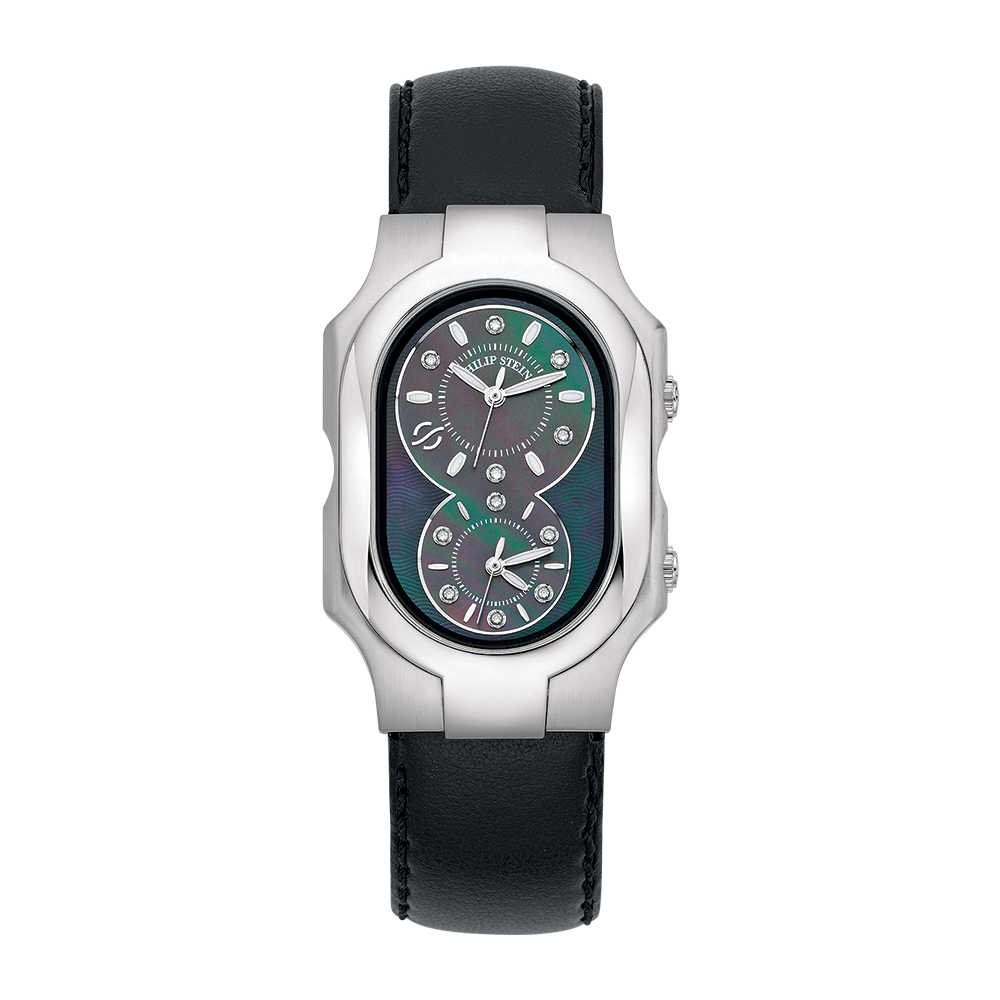 Signature Large - Model 2-DBMOP-APSTB
This stunning Signature edition adds mother-of-pearl and diamond accents to its iconic 8-shape dual timezone dial. The Natural Frequency Technology® embedded within each watch is clinically proven to improve overall wellbeing and quality of life. Feel naturally in tune!
We will plant TWO TREES in your name for every Philip Stein order.