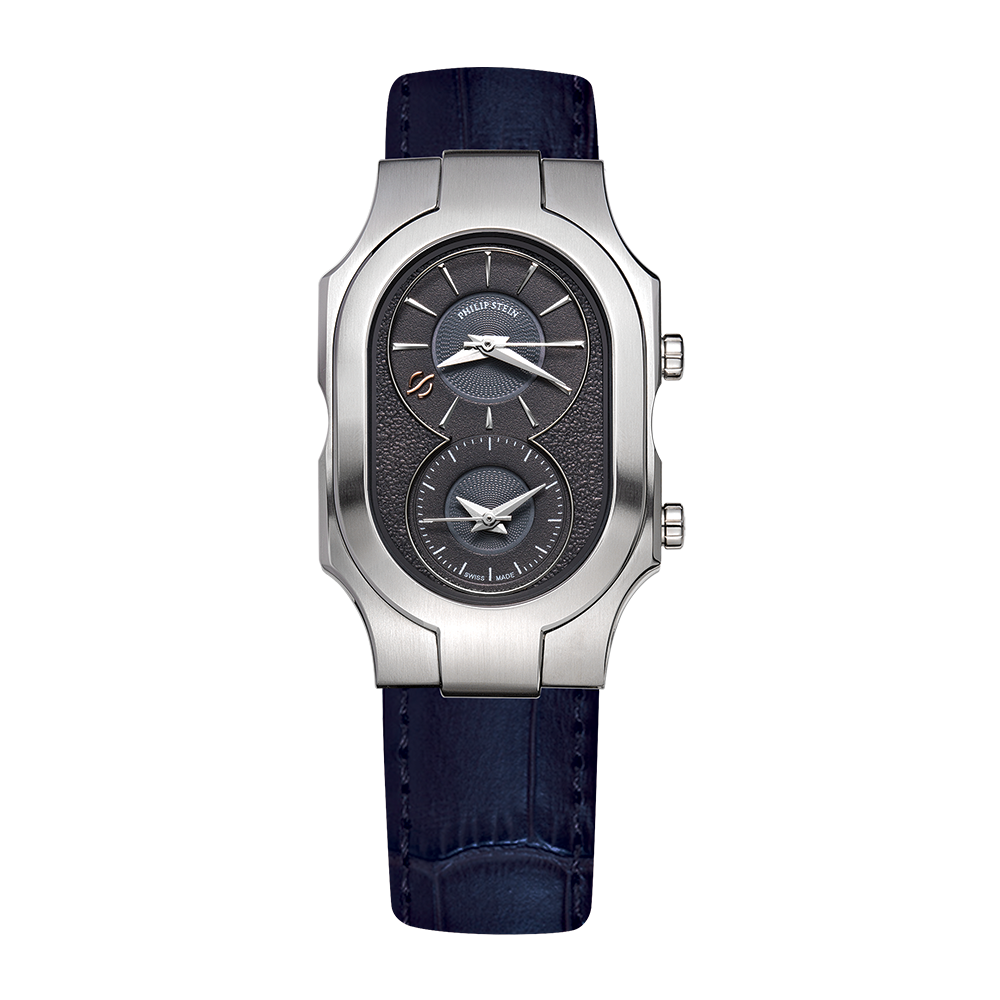 Signature Swiss Large - Model 200-SDG-CSTAN
From our Swiss Signature Collection, this sophisticated Philip Stein men's watch blends contemporary style with groundbreaking health and wellness technology. Dual time zone dials in striking dark grey and a beautiful navy leather strap elevate the look and feel of the timepiece, while inside, our signature Natural Frequency Technology works to keep your stress and anxiety levels down and your focus and energy up.
We will plant TWO TREES in your name for every Philip Stein order.