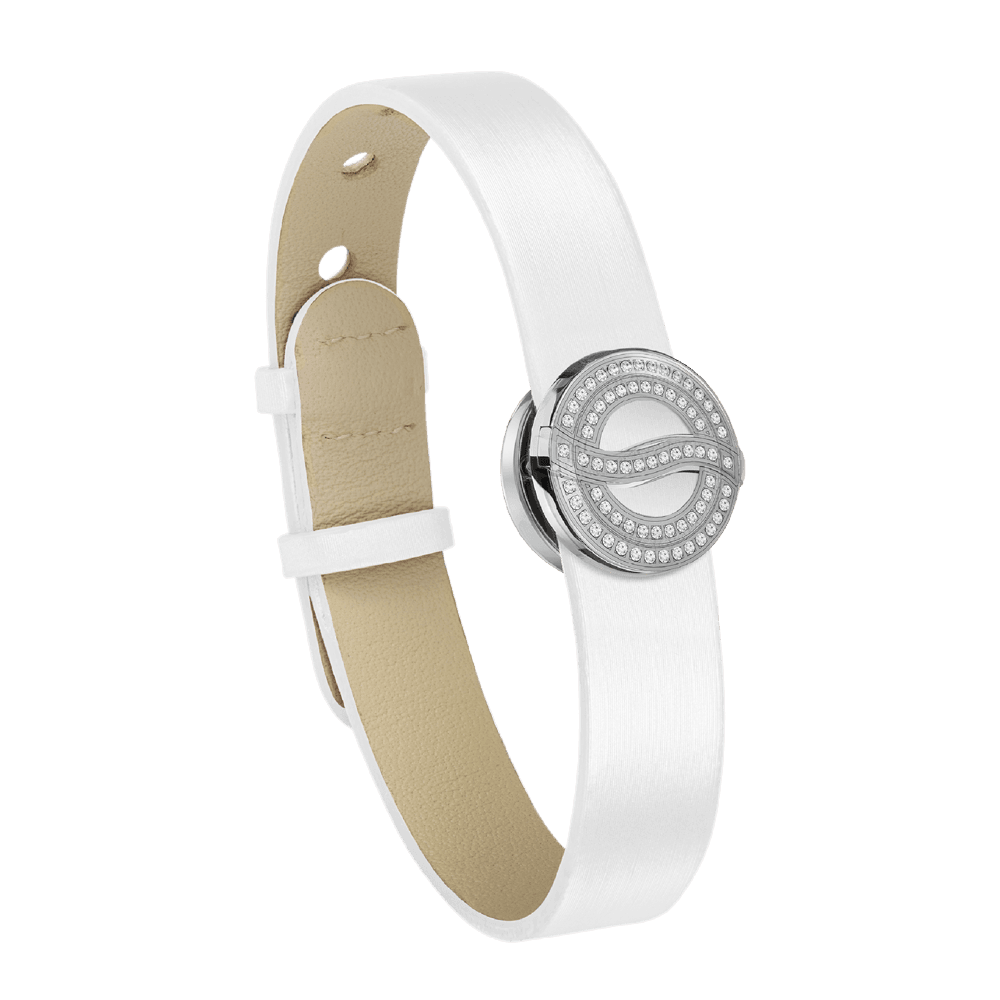 Horizon Diamond Bracelet Small - Model 10DDPS-BBSS-IW
The Double Diamond Pave Horizon Bracelet houses our Natural Frequency Technology, to help wearers feel more focused and less stressed, within a diamond-encrusted, stainless steel case and luxury interchangeable premium silk straps that are available in a variety of colors to match the season, place or occasion. This combination of exquisite design and modern technology captures the essence of luxury wellbeing that can brighten up your life in more ways than one.
We will plant TWO TREES in your name for every Philip Stein order.