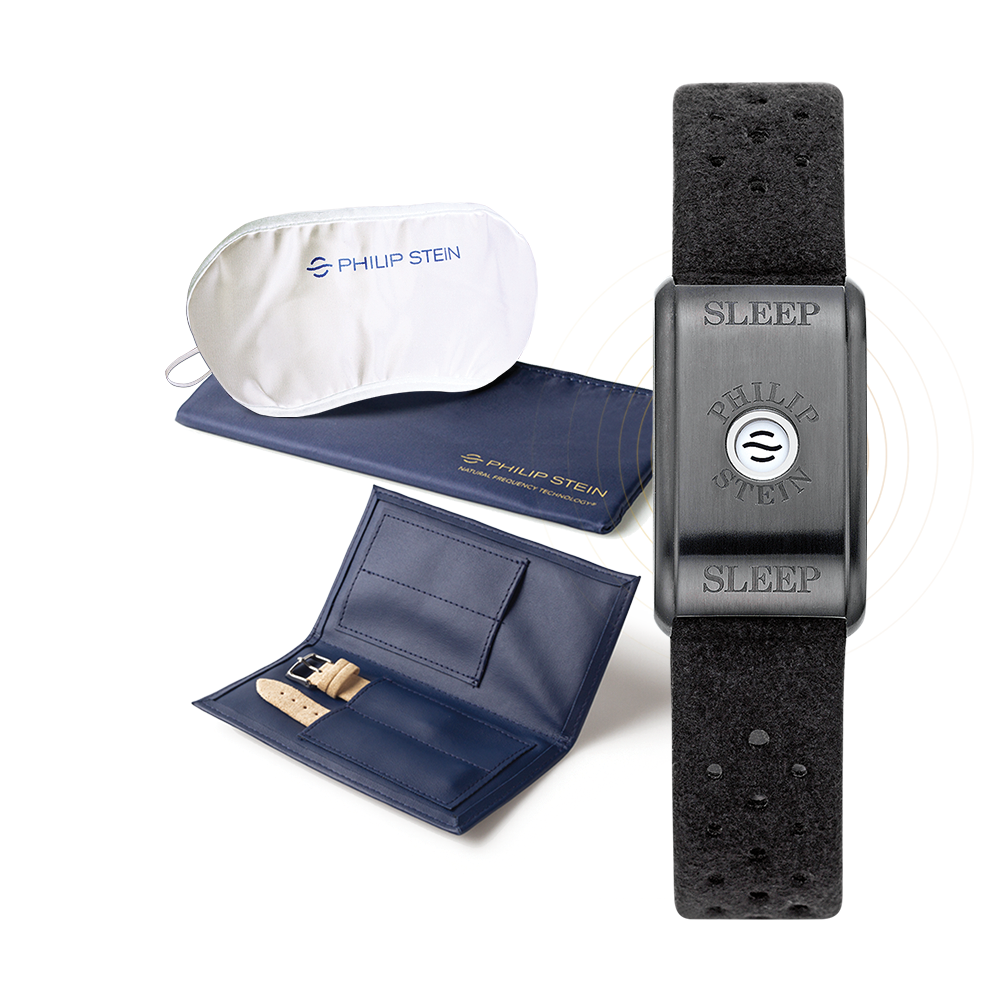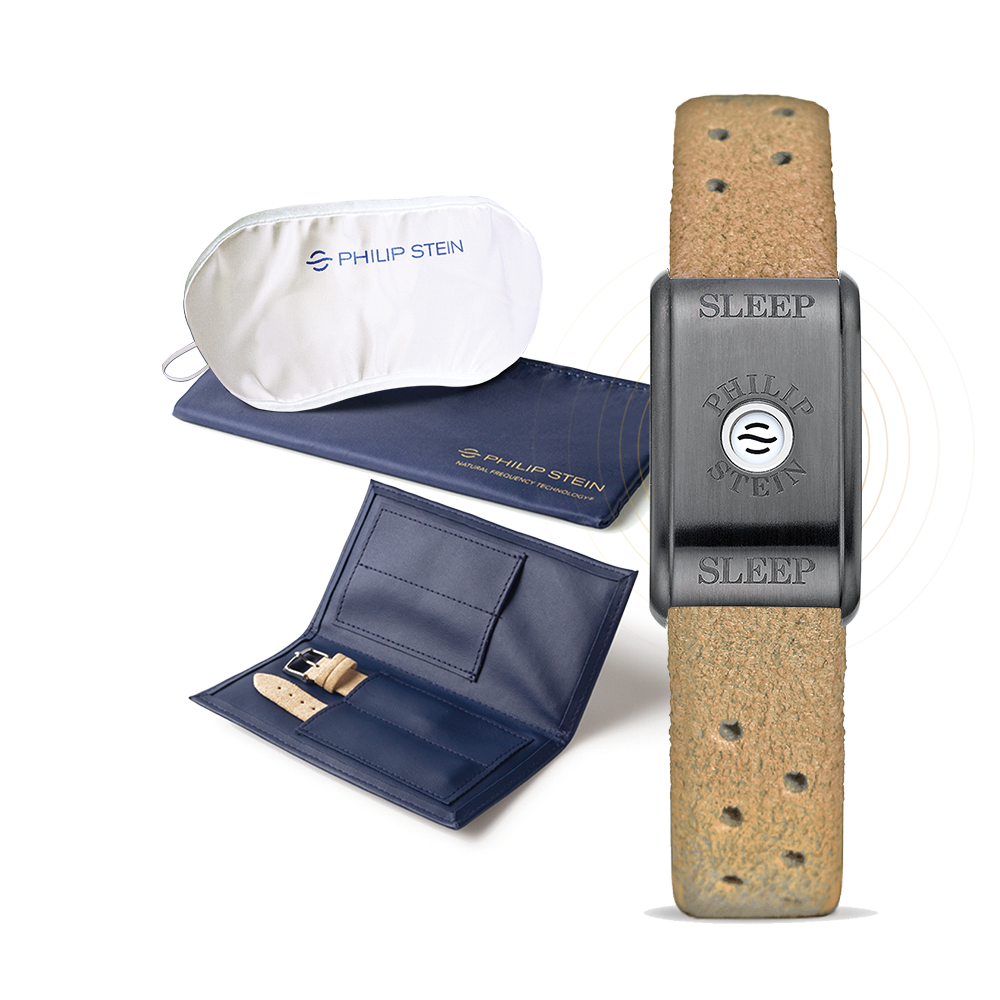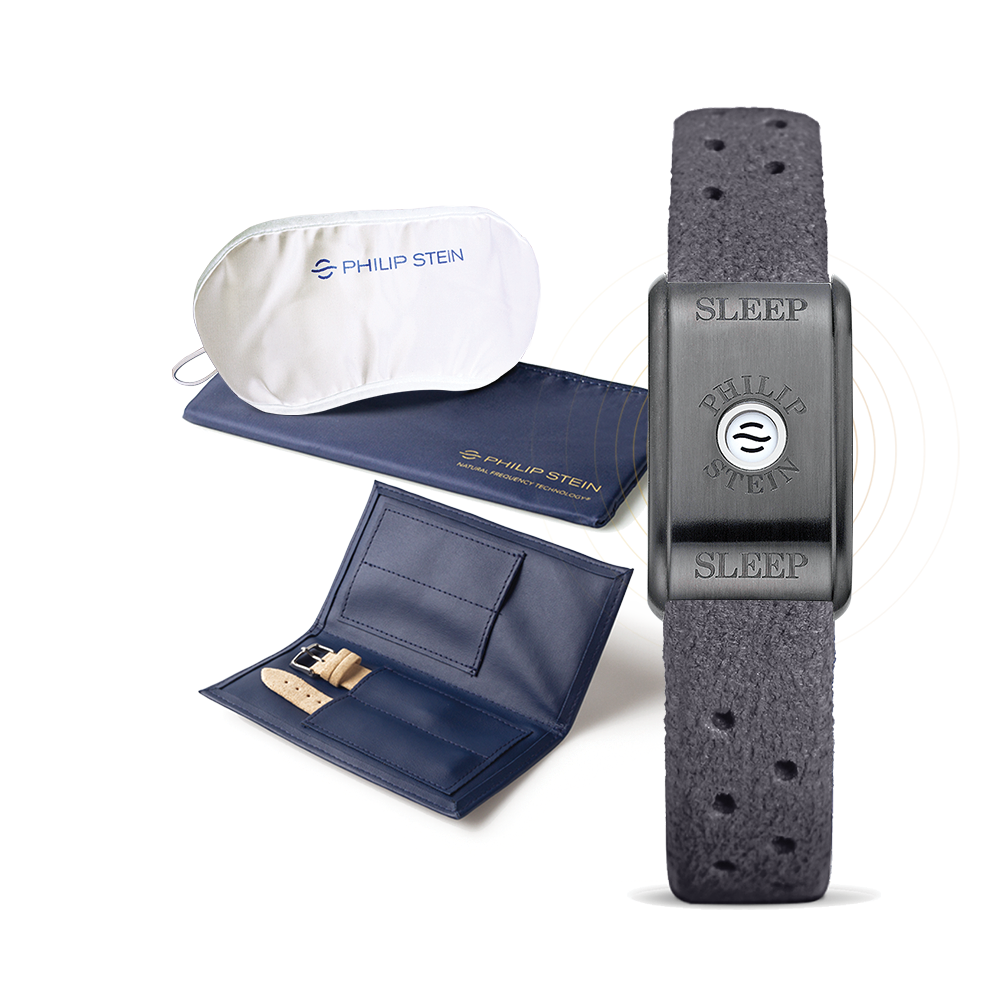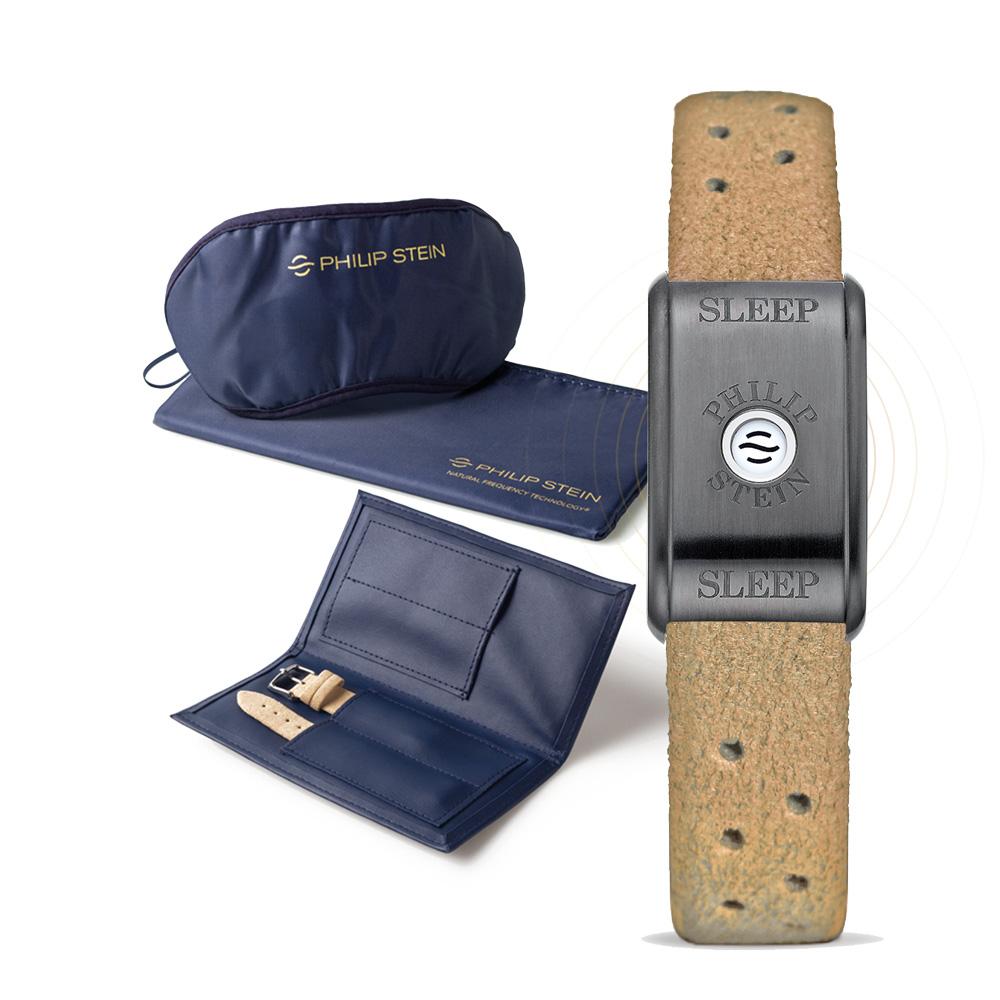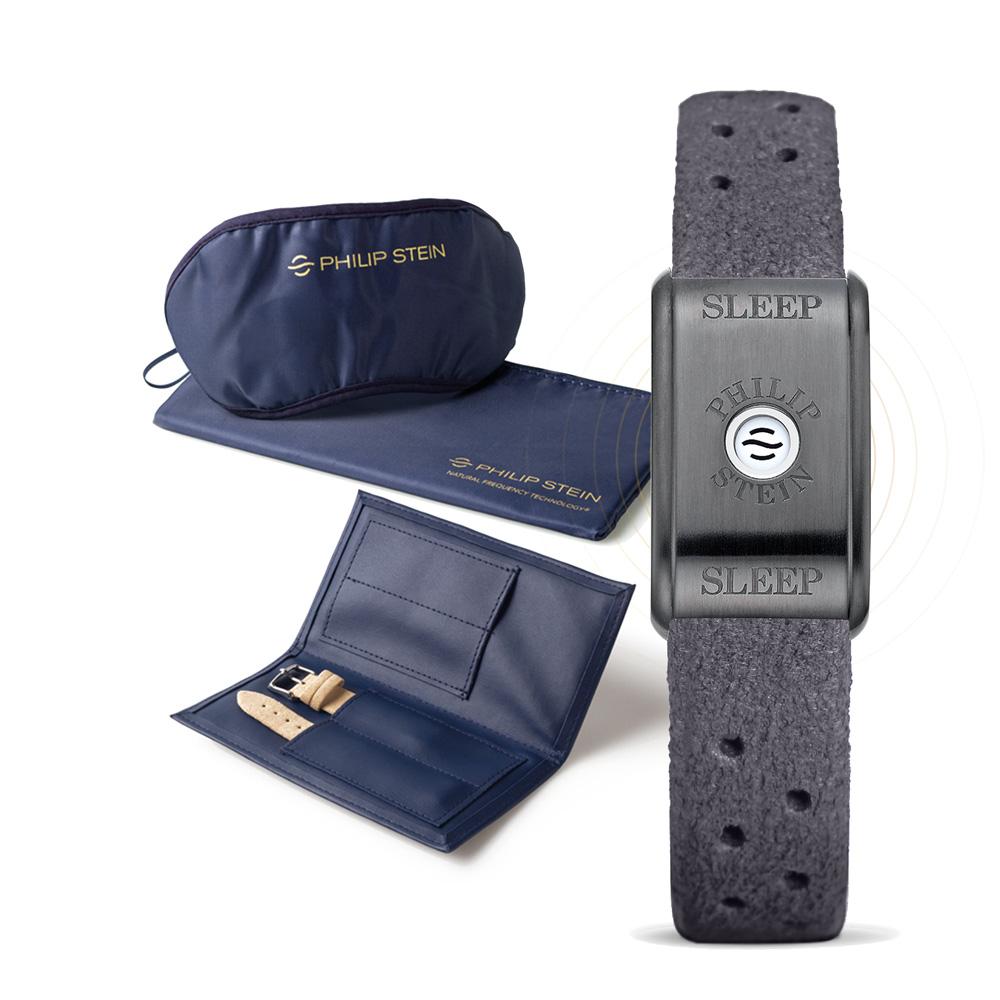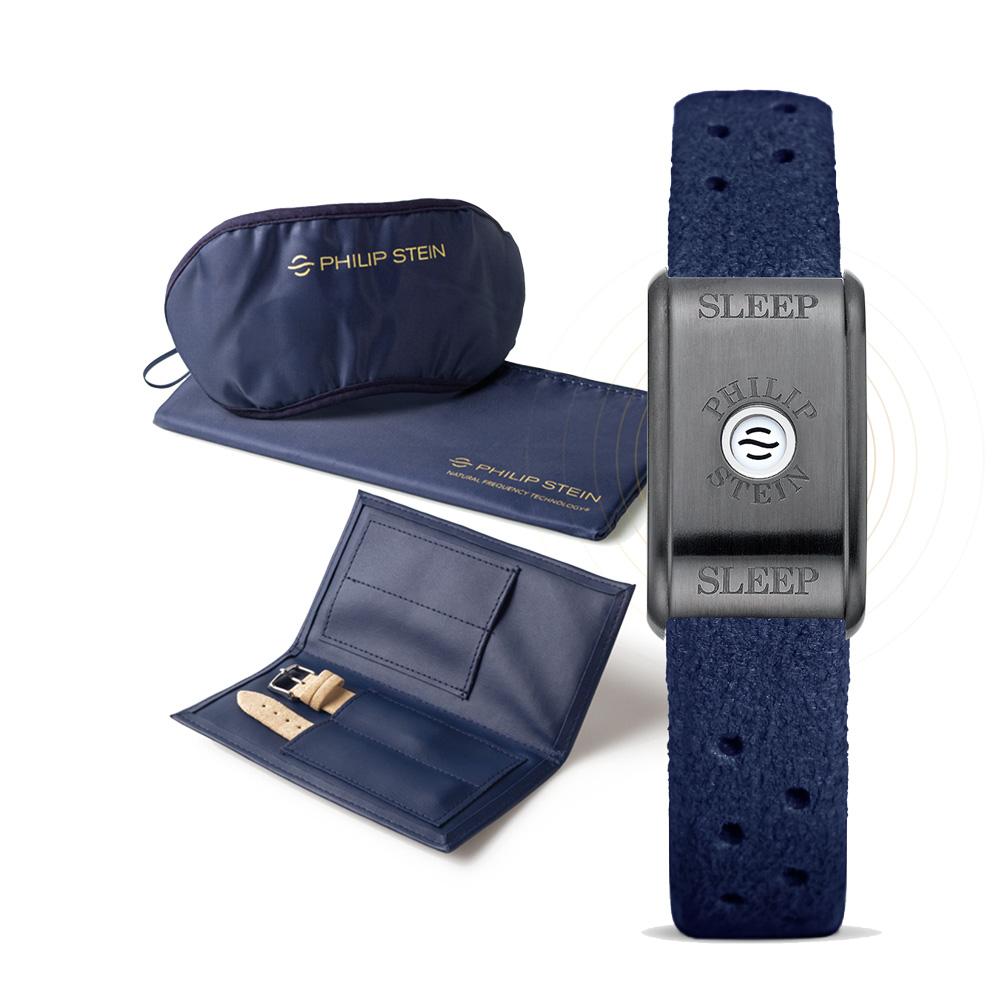 Classic Sleep Bracelet Kit Model - SLPB-BR
Color:
Black Plated Case Extra Long Beige Strap
Sleek is the best way to sum up this classic Philip Stein Sleep Bracelet® Kit. Fitted with a Philip Stein strap in ultra-soft microfiber for maximum comfort while you sleep, its black-plated case comes equipped with our signature Natural Frequency Technology®, clinically proven to improve your sleep health and overall wellness.
The Black-plated case Sleep Bracelet® Kit includes one additional interchangeable strap.
Kit Content Includes:
(1) Sleep Bracelet
(1) Eye Mask
(1) Extra Strap*
(1) Strap Pouch
*Strap color is selected randomly and cannot be exchanged
We will plant TWO TREES in your name for every Philip Stein order.